MEMRLTA NEWS & LADDERS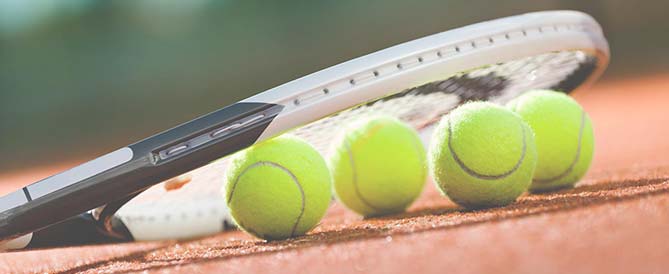 Summer Season—Starts 2nd February 2021!
As a tennis community, we are all eager to resume competition tennis but the Committe has decided to not start our comp until February 2021 for the following reasons:-
The health and fitness of our Members is paramount and we believed starting the Season late November, after such a very long layoff, was not in the best interest of the majority of our Members. Starting February 2nd will allow players to regain their tennis fitness before commencing the Season. This issue/concern was raised at our recent AGM.
This will enable all Clubs and players, in the next 3 months, to become fully familiar and comfortable with the COVID-19 regulations that the Clubs must undertake, making the commencement of our Summer Season easier and smoother.
All Tennis Clubs are in discussions with their Local Government Authorities and the recommencement at each Club will have different timelines. We only wanted to recommence when ALL clubs were able to do so safely and with confidence.
We are assuming that the 25 km restriction will be lifted very soon, but this too was always a limiting factor to recommencement.
Details of the Summer 2021 Season
Starts 2nd February 2021.
Season will be an 8-team draw, consisting of 7 weeks and 2 weeks of Finals. In other words, you will play each team only once.
See & print your fixture.
Pennants and trophies will be awarded.
The Winter 2021 Season will commence 20th April and will be a 10-team draw.
Time to Get Tennis Fit!
We encourage everyone, between now and February, to not only have regular hits with your own team members but to organise 'friendly' matches with other teams in your Section. These suggestions will not only help you get tennis fit but to once again reconnect with your tennis friends.
A 'friendly' match does not have to be a match of 3 sets. It can, for example, be 2 sets with the first to 6, or play 4 games and then rotate players.
Remember to take your own drinks and snacks and NOT share!
Going to another Club for a friendly will also give you a chance to see different ways of being 'COVID-safe'.
Remember, when competition starts next year, the COVID-safe measures will be in place and it will be good to be well practiced in ALL these measures.
Send us your pics!
The Committee looks forward to seeing any and all photos from the weeks ahead as you re-find your tennis fitness – either in 'friendlies' or team practice. Please post them on our Facebook page and we might even pop a couple here!
Be inventive to show us how much fun you're having back on the court! Encourage your team mates to be involved. Encourage the other teams in your Sections (or any other teams!) to start playing again ready for the season start in February.
A message from Wendy, one of our Committee Members and also a Club coach
Getting back on the court for the first time after Covid will be a big step for many. But when you do, just go out there – enjoy it, for whatever you need to take away from it – skill, practice or just the enjoyment of being back on the court again. Especially after our Covid long-service leave!!
It will be the most amazing positive feeling you have felt in ages. After you finish playing, make sure you take that positive feeling out into the community- whether it be family, friends or work – it all helps to create a positive environment after such a negative time.
Tennis Is Our Happy Place!
Players Wanted
Please encourage members of your Club to join the MEMRLTA Emergency Pool.
Donvale is looking for a player to join their section 12 team. Contact Joy Kaias 0413 399 038.
Willison Park is looking for a player to join their section 9 team. Contact Jan Slater 0434 142 391.
Ladders for Downloading & Printing