MEMRLTA NEWS & LADDERS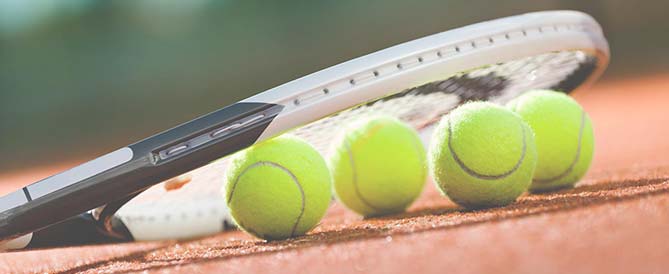 Winter 2021 Season – Still on a temporary pause
12 June update: With the recent easing of restrictions, competition is still not permitted but "outdoor training for all community sport can return". That means we can at least play social tennis. (See the Victorian Government's list of current restrictions in metropolitan Melbourne -- scroll down the page for the 'Sport' heading.)
We encourage all players to have a social hit with your teammates to keep fit and have fun!
Our Winter Season will not resume until permitted by the Victorian government and the 25km travel limit is lifted. When the season does resume, we will resume with Round 7, the round that originally was scheduled for June 1st. The entire season of 18 rounds will be played as normal, followed by the finals. No matches will be scheduled during school holidays.
3 June announcement: We are excited to announce that the Winter Season 2021 will resume when the COVID restrictions can be adhered to by ALL MEMRLTA Clubs and play can safely proceed.
The good news is that we will resume with ROUND 7– originally expected to be treated as an Association washout (due to the circuit breaker lockdown).
This means that the entire season of 18 rounds will be played as normal, followed by the finals (consisting of Semi-Final matches and Grand Final matches). The Committee has decided to extend the playing dates into school Term 4 which will allow all rounds to be played.
The Summer Season 2021/22 will follow and be structured to fit into the weeks remaining for that Season. The Committee's endeavour is to play a full season of tennis, as we have all enjoyed being back on court, playing competition tennis. So, this way forward will allow all teams the greatest number of days of competition tennis, and also allow the Committee to grade with more certainty for the next Season as teams will play each other twice as expected.
As soon as we are able, we will advise you of the start date when play will resume. In the meantime and when the Covid guidelines allow, please get together with your team members and have some practice on court to be match fit!
2021 AGM
Our AGM has been unfortunately postponed due to the COVID safe protocols and we will be informing you of a new date, and possibly, location, as soon as we can. Our preference is to have an 'in person' AGM this year and hopefully we will not have to delay it too long.
See more information about the AGM including proposed amendments to By-Laws or Rules of Association
The Mountain Area Ladies Tuesday Tennis Association 40th Birthday & Reunion Lunch
Who: Lady tennis players past & present (especially from previously-participating clubs)
When: Tuesday 22nd June 2021, 12 noon for lunch
Where: Dorset Gardens Hotel Bistro, Dorset Road, Croydon. See Dorset Gardens Hotel website for menu options.
How: Everyone pays for their own meal.
RSVP: Each club to contact Cheryl with numbers on 0421 354 236 by 15th June.
Download event flyer (Word doc) for more information.
Players Wanted
Please encourage members of your Club to join the MEMRLTA Emergency Pool. We especially need Pool Players for Sections 8 & 9.
COVID-Safe Tennis
During our Winter Season 2020/21, Clubs will still have in place COVID-19 regulations, either set down by their Board of Management and/or their Local Government Authorities (LGA), which of course must be adhered to.
Please also be familiar with MEMRLTA's COVID-Safe Plan and Recommendations.