COVID-SAFE PLAN & RULES
Arrive, Play, Leave!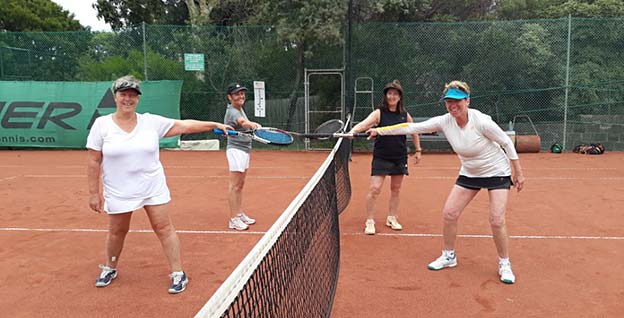 During our Winter Season 2021, Clubs will still have in place COVID-19 regulations, either set down by their Board of Management and/or their Local Government Authorities (LGA), which of course must be adhered to.
The Executive Committee would like to bring to your attention the following:-
Use of your Club House will be based on your Club and/or LGA (Council) recommendations. Please follow them.
Bring enough water to last through the whole match as some Clubhouses may be closed and the use of on-court water taps may be prohibited due to COVID-19 restrictions.
MEMRLTA do not require Clubs to have a Safety Officer but if your Club or LGA requires one, please appoint a Club member
Please sign in when you arrive at every match, either via a QR Code or sign-in book.
We encourage the use of hand sanitisers regularly through the match.
There will be NO sharing of food or drink, whether that is Morning Tea or Lunch. Please bring your own food and drink, for your own sustenance.
Where possible, socially distance when not on the court playing and refrain from shaking hands at the end of each set. Racket tap, elbow tap or foot tap will be a great way to acknowledge the end of the set.
We all have different levels of anxiety regarding COVID-19 and returning to Competition tennis, so please be respectful of everyone's concerns.