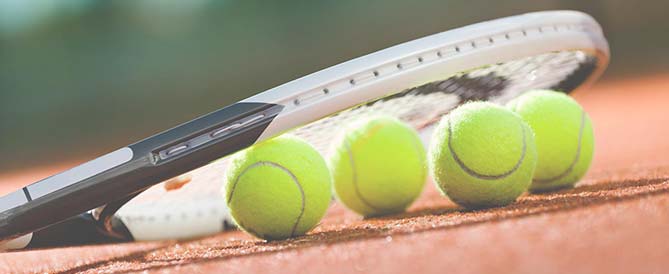 MEMRLTA is a Tuesday women's doubles inter-club tennis competition in the Melbourne eastern metropolitan area. New teams and players welcome! Learn more >
MEMRLTA NEWS & LADDERS
Scoresheets
If you need a new score book, please contact Helen Williams, the Secretary on
0413 229 107‬ or
Please note: we have only a few score books left and will not be printing any more. Instead, you will need to download and printout your own scoresheets.
Downloading scoresheets
You can download and print a scoresheet from two locations:
The Resources page on this website – This is a generic scoresheet that can be used for any match.
Match Centre – Login to your Match Centre account. Under 'Upcoming Matches' click on 'Match Details' and then 'Print Scorecard'. A PDF of the scoresheet for your upcoming match will download for you to print. This scoresheet is specific to that match as it lists the team names and names of the players for each team.
2022 MEMRLTA AGM
The 2022 AGM will be held:
Tuesday 21st June at 7:45pm sharp at
Ashwood Hall, 21A Electra Av, Ashwood
Amendments to By-Laws or Rules of Association
Any Club wishing to submit an amendment to the MEMRLTA Rules of Association or any By-Law may include a brief supporting statement with their proposed amendment. Any proposed amendment must reach the Secretary, Helen Williams, by 24th May 2022.
Join the MEMRLTA Committee!
Think about having your club represented on this Committee. The Secretary would be happy to explain to any prospective nominee the responsibilities involved in the running of your Association.
Why join
To initiate changes you believe could benefit players and our comp.
To help out and give something back.
What it involves
Approximately 8 committee meetings per year, usually held on a Tuesday or Wednesday evening for about an hour and a half duration, where we discuss issues and initiate new strategies.
Attending the AGM, usually held on an evening in June.
Attending the Grading of Teams for the upcoming season, done over one or two days during the week of the semi finals.
Attending Grand Finals to officiate & present trophies.
How to nominate
Download the MEMRLTA Committee Nomination Form (pdf), and send the completed form to the Secretary, Helen Williams, by 24th May 2022.
Players Wanted
Please encourage members of your Club to join the MEMRLTA Emergency Pool. We especially need Pool Players for Section 8.